The U.S. Department of Transportation's National Highway Traffic Safety Administration (NHTSA) announced a Notice of Proposed Rulemaking that would require automatic emergency braking and pedestrian AEB systems on passenger cars and light trucks. The proposed rule is expected to dramatically reduce crashes associated with pedestrians and rear-end crashes.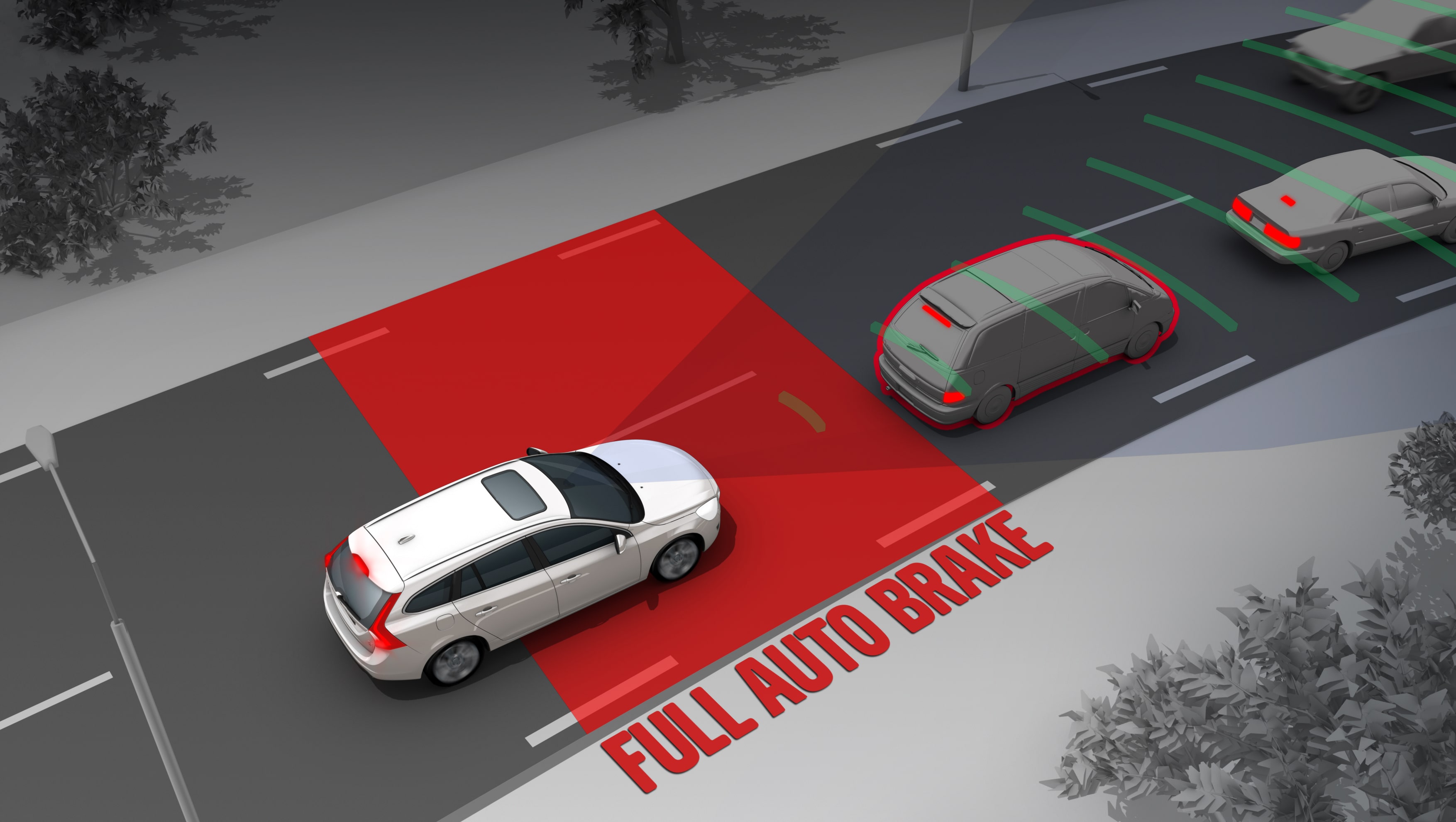 If approved, the measure would take effect within three years of being finalized. It would require automakers to include the system on new light trucks and passenger cars weighing less than 10,000 pounds.
The proposal was announced on May 31 as part of NHTSA's National Roadway Safety Strategy, launched in early 2022 to examine the increase in traffic deaths. The agency estimates that a minimum of 340 lives could be saved each year if the proposal is approved, with injury accidents reduced by 24,000. NHTSA also states there would be a marked decrease in property damage as a result of mandatory AEB systems.
"We've seen the benefits of the AEB system in some passenger vehicles already even at lower speeds, and we want to expand the use of the technology to save even more lives," said NHTSA Chief Counsel Ann Carlson. "That's why our proposed rule would require all cars to be able to stop and avoid contact with a vehicle in front of them up to 62 miles per hour. And the proposal would require pedestrian AEB, including requiring that AEB recognize and avoid pedestrians at night."
An AEB system uses various sensor technologies and sub-systems that work together to detect when the vehicle is close to crashing, and then automatically applies the vehicle brakes if the driver has not done so, or applies more braking force to supplement the driver's braking as necessary to avoid or mitigate the severity of the crash.
There is data to support the NHTSA's position. A recent study conducted by the Insurance Institute for Highway Safety (IIHS) found that rear-end collisions dropped 43 percent on pickup trucks equipped with AEB. Injuries were 42 percent lower, and serious injuries in rear-end collisions were 77 percent lower. However, it's important to note the study focused only on pickup trucks.
A potential downside to the added tech – also revealed in a study by the IIHS – could be increased repair costs and difficulty getting the systems to work properly following a collision. Cameras and sensors used by modern driver assist systems can be finicky to calibrate, with the IIHS study mentioning some owners of repaired vehicles having recurring issues with the functionality of safety systems.
At this time, there's no mention of when a final ruling on the proposal could take place.
Source: NHTSA