A lot has been brewing in BMW's camp since the last sighting of the elusive next-generation BMW M5 testing at the renowned Nurburgring. Following the company's recent reveal of the highly anticipated 2024 5 Series and the exciting electric i5, new spy photos have surfaced, capturing the M5 in action at the famous race track.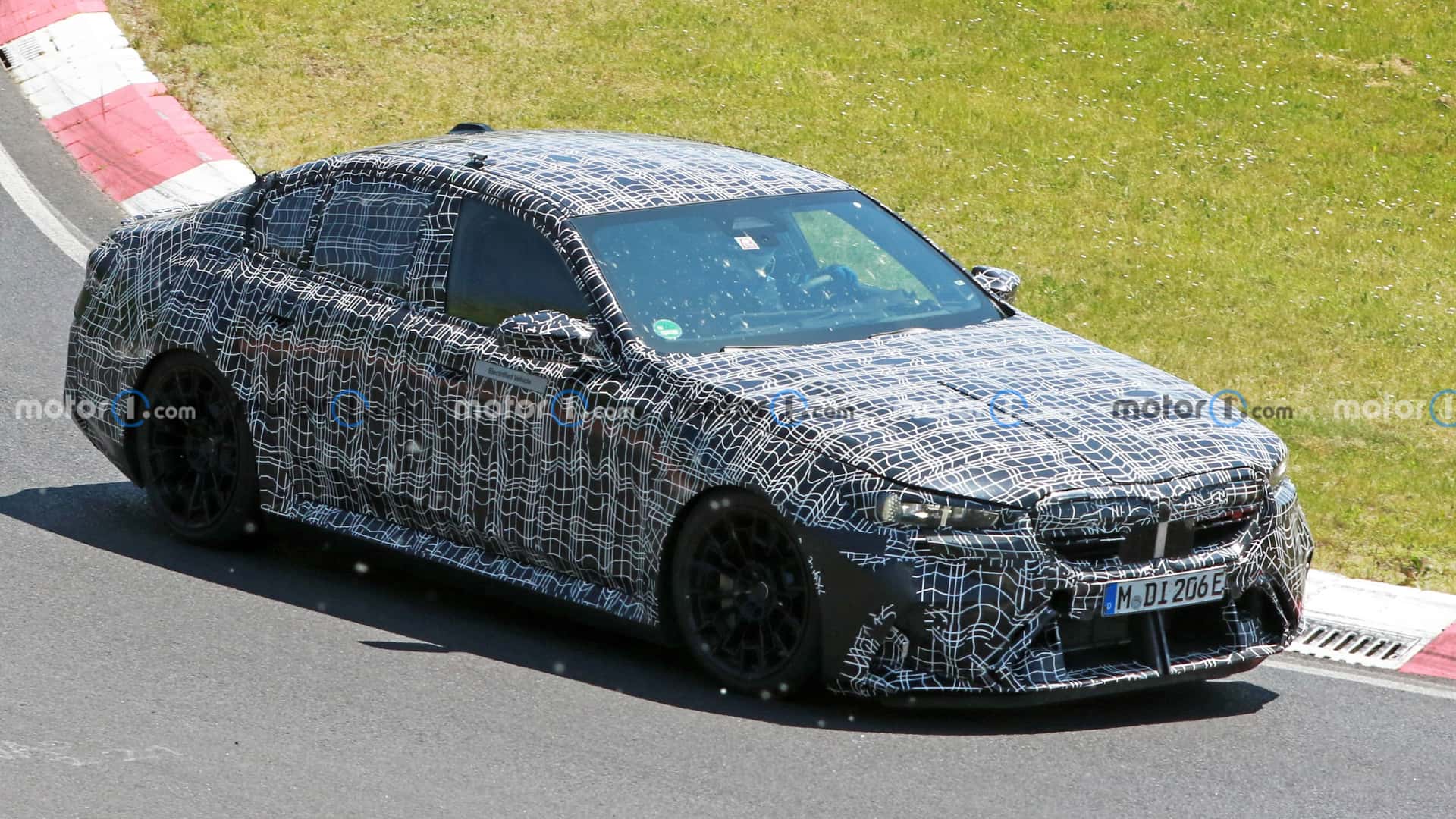 What's the latest design update?
Upon closer inspection, the front of the M5 exhibits a more distinguishable outline of the iconic BMW grille when compared to the electric 5 Series. Notably, the M5 showcases a significantly more aggressive lower face in its bumper design, aimed at optimizing cooling for its plug-in hybrid powertrain and brakes. Though the majority of the headlights remain concealed by the camouflage, their contours are evident as they gracefully wrap around the front fenders.
How is the rear design taking shape?
The rear of the M5 remains shrouded in a full-body camouflage wrap, successfully hiding the finer styling details. However, glimpses of the next-generation 5 Series reveal wide, narrow taillights in the spy shots. Yet, one feature that cannot be hidden is the M5's trademark quad exhaust pipes protruding from the rear diffuser, unequivocally signifying its revered M status.
What can we expect in terms of performance?
Precise details regarding the M5's powertrain are still elusive, but rumors suggest that it may feature the same powertrain found in the BMW XM, albeit with potentially different tuning. In the XM, a twin-turbocharged 4.4-liter V8 engine, combined with a single electric motor, generates a total of 644 horsepower and 590 pound-feet of torque. However, in the XM Label Red variant, this powertrain delivers an astounding 738 hp and 738 lb-ft of torque.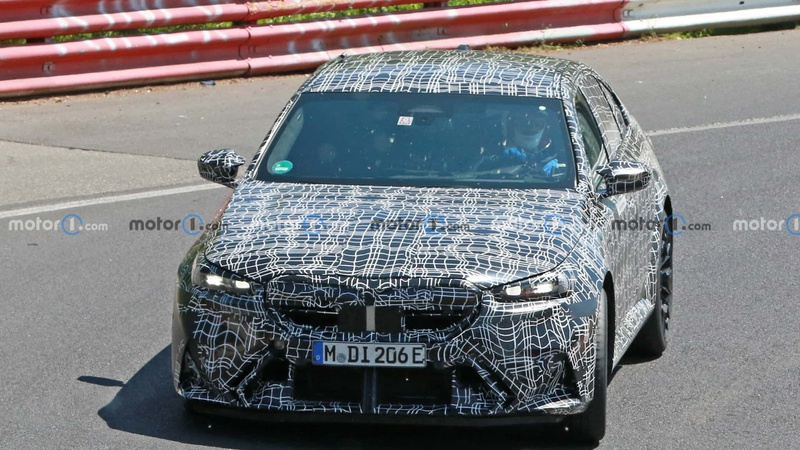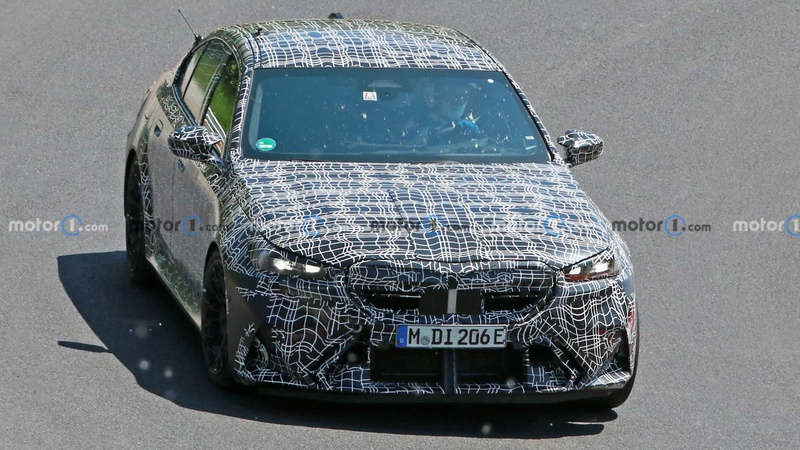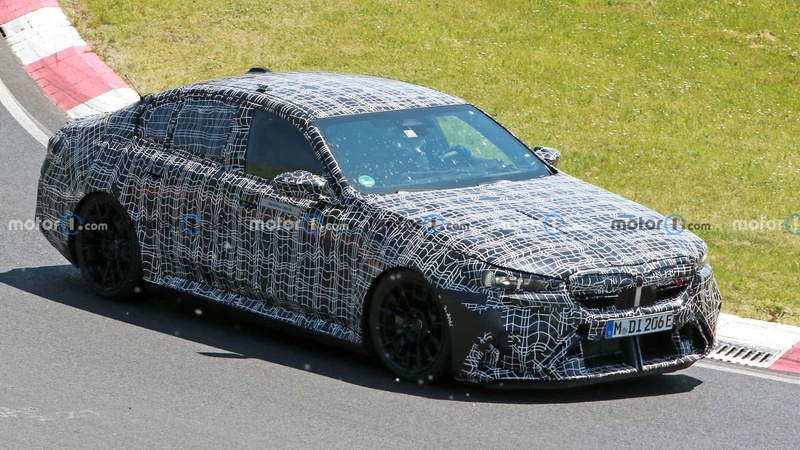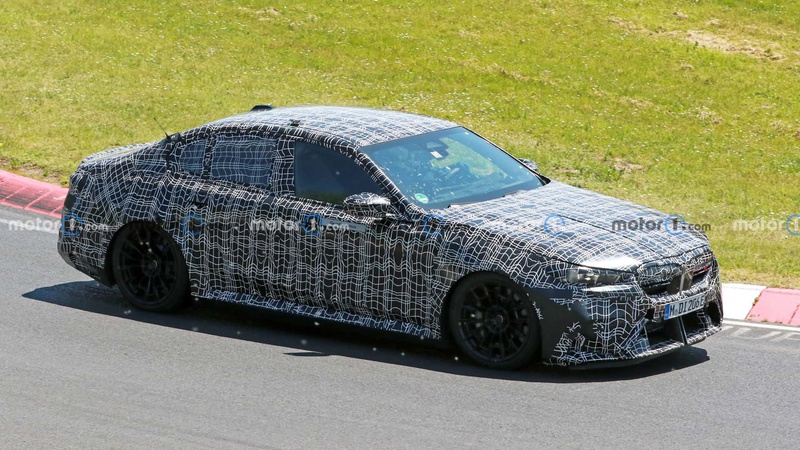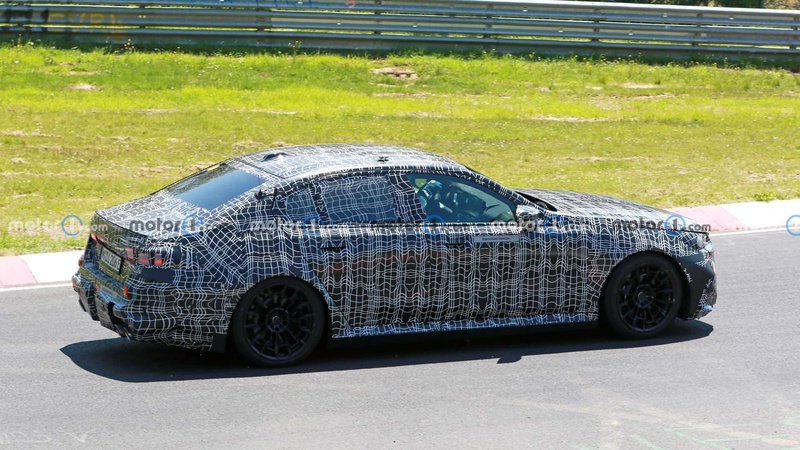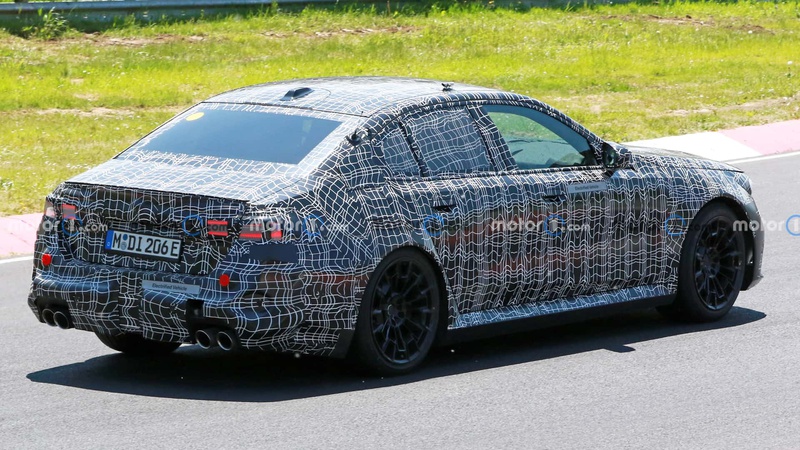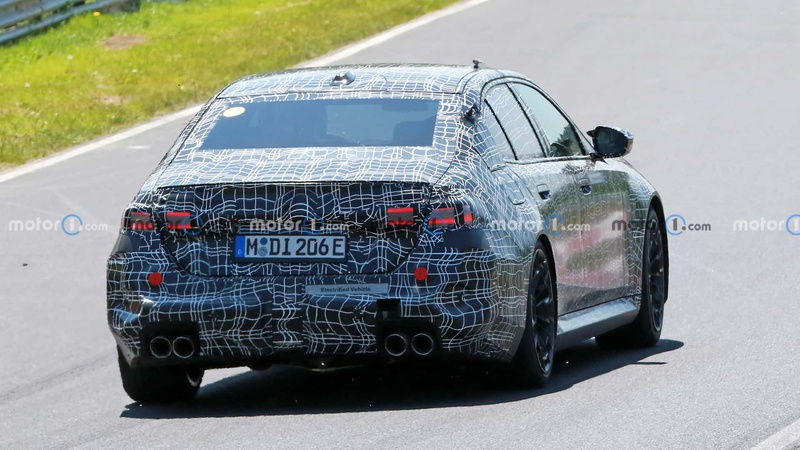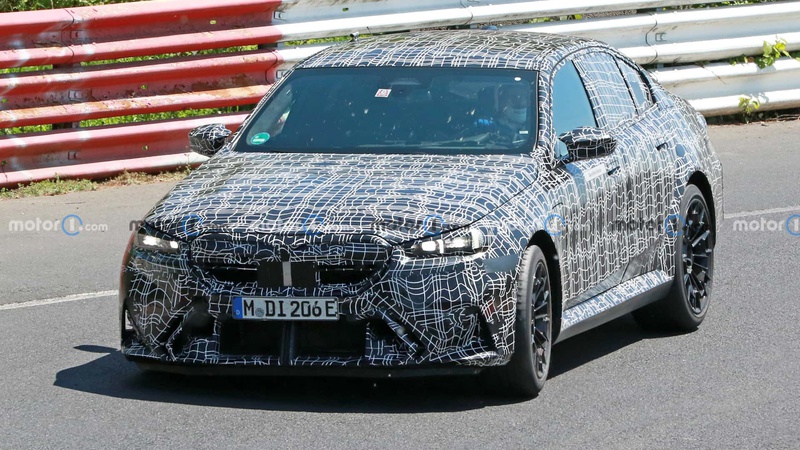 Next-Gen BMW M5 Spy Photos
On the other hand, the electric i5 M60, a formidable contender, boasts a dual-motor setup capable of producing 590 hp and 549 lb-ft of torque. With an impressive 0 to 60 mph acceleration of 3.7 seconds and a top speed limited to 143 mph, it is clear that an M5 exceeding 600 horsepower would undeniably claim the crown as the flagship of the next-generation 5 Series lineup.
When can we expect the official debut?
Now that the 2024 5 Series has been unveiled, BMW's attention can shift towards finalizing the M5, with a potential reveal slated for later this year or early next year. However, it is worth noting that the M5 might not reach US dealerships until late 2024. Additionally, it is important to mention that BMW is also actively developing an M5 Touring wagon variant, although our diligent spy photographers have yet to catch a glimpse of it.
Source: Motor1