This car was supposed to be Volkswagen's flagship sedan, but at the last moment the model was canceled and the running prototype was hidden.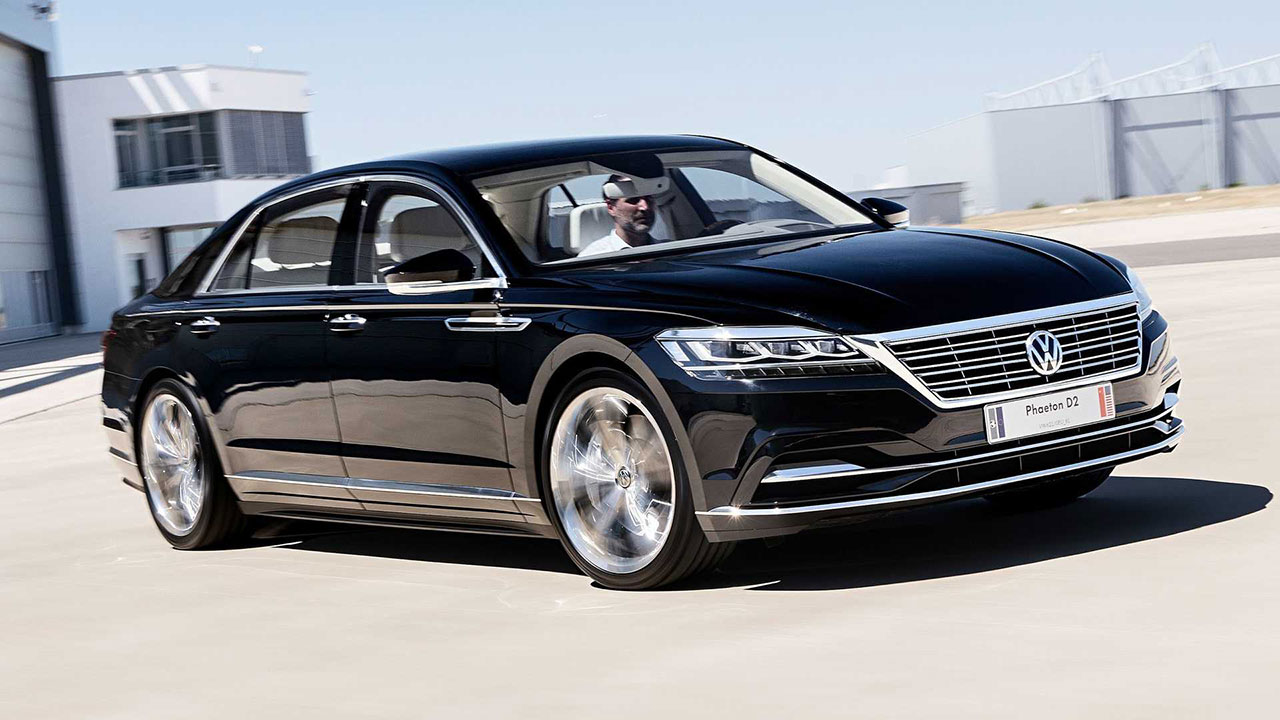 The original Volkswagen Phaeton has been produced since 2002 at the Gläserne Manufaktur ("Glass Factory") in Dresden, Germany. Launched by former Volkswagen Chairman Ferdinand Piech in the late 1990s, the project was ambitious from the start. He wanted to open up a new market segment for Volkswagen with a luxury sedan and at the same time take the whole brand to the next level.
The car received a number of improvements from 2007 to 2014, and in 2010 a large-scale facelift brought a new front and rear look to the sedan. In parallel, the development of the second generation model was carried out, the brand's management even approved the final design, but this car did not succeed in becoming a production car.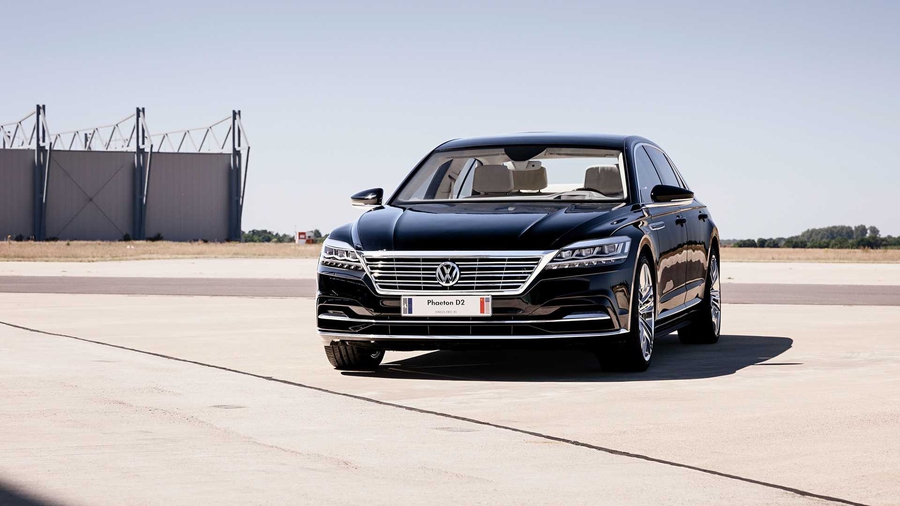 There was a "Diesel Scandal" with the fraud of Volkswagen regarding the indicators of harmful emissions of cars produced. The company changed management several times, had to pay multibillion-dollar fines, curtail sales of a number of models and dramatically change its development strategy with an emphasis on electric vehicles. One of the victims of the cuts in 2016 was the Phaeton.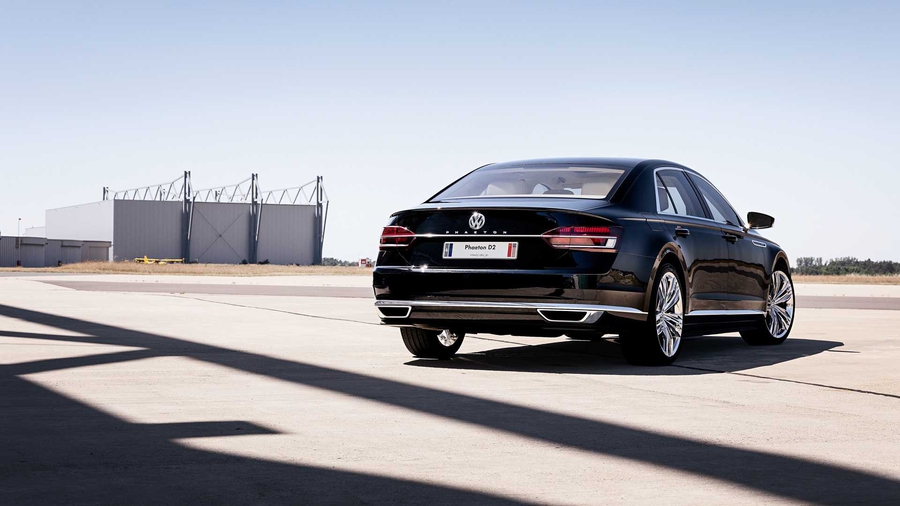 And now, 20 years after the release of the original Phaeton, Volkswagen has revealed the design of the canceled car. This is a fully working prototype, which easily recognizes the stylistic decisions applied later in the third generation of the Volkswagen Touareg crossover and Volkswagen Arteon fastback: horizontal lines, a wide chrome grille, thin taillights and interior architecture.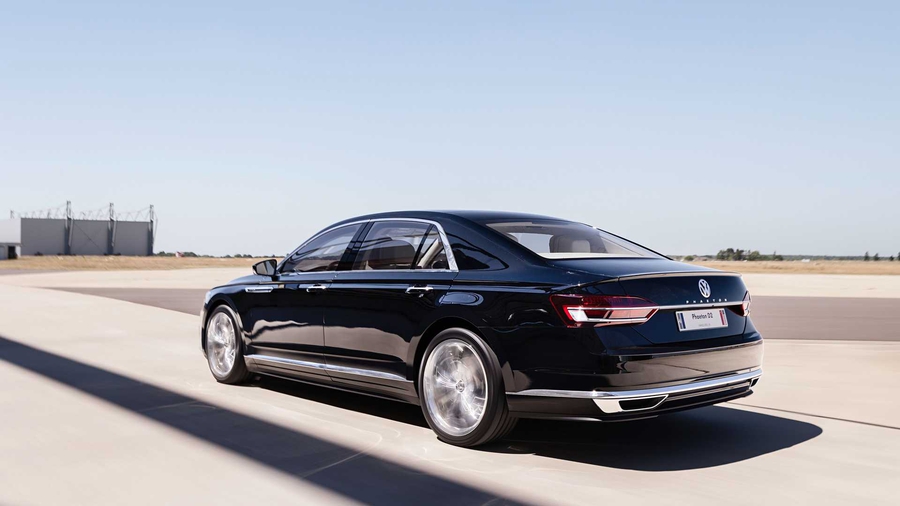 At 5.06m long, 1.90m wide, 1.45m high, size alone placed Phaeton among competitors in the luxury segment.
Long doors open up to a chic interior with ample rear legroom, where individual seats are separated by a wide center console. The console contains a removable tablet, as well as switches for adjusting the seat position. Volkswagen used wood and leather generously throughout the interior, as well as a double-glazed sunroof and a rear-seat entertainment system.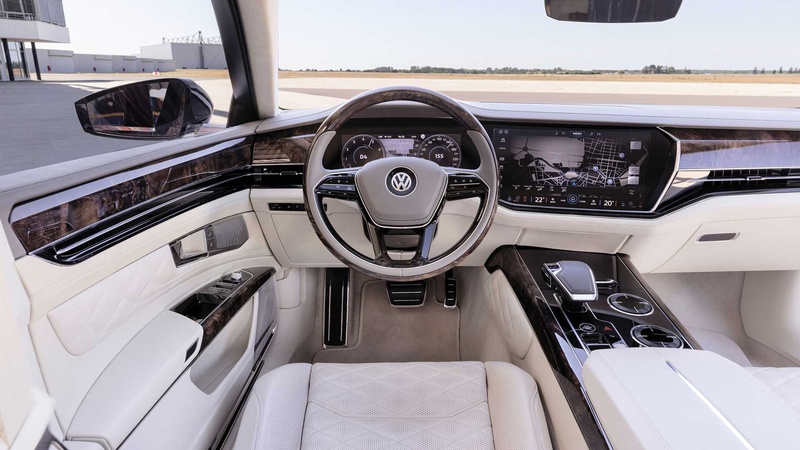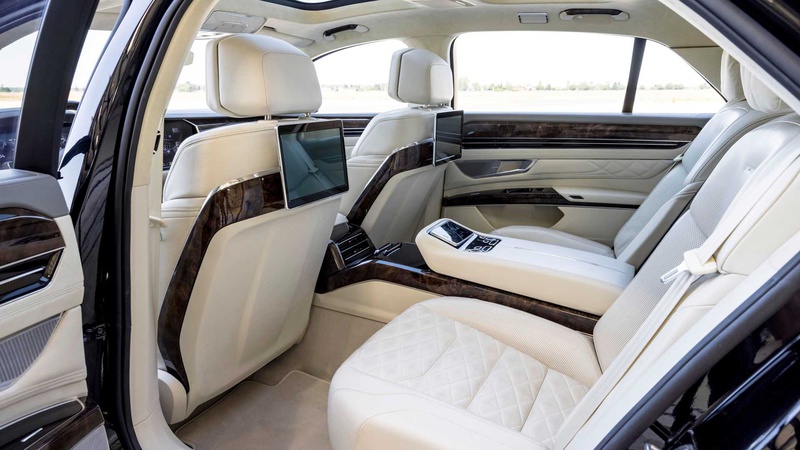 Like the current Volkswagen Touareg and Audi A8, the second-generation Volkswagen Phaeton was supposed to be based on the MLB Evo platform. And in the end, part of the developments on the canceled model was nevertheless applied in the Volkswagen Phideon sedan, intended exclusively for China.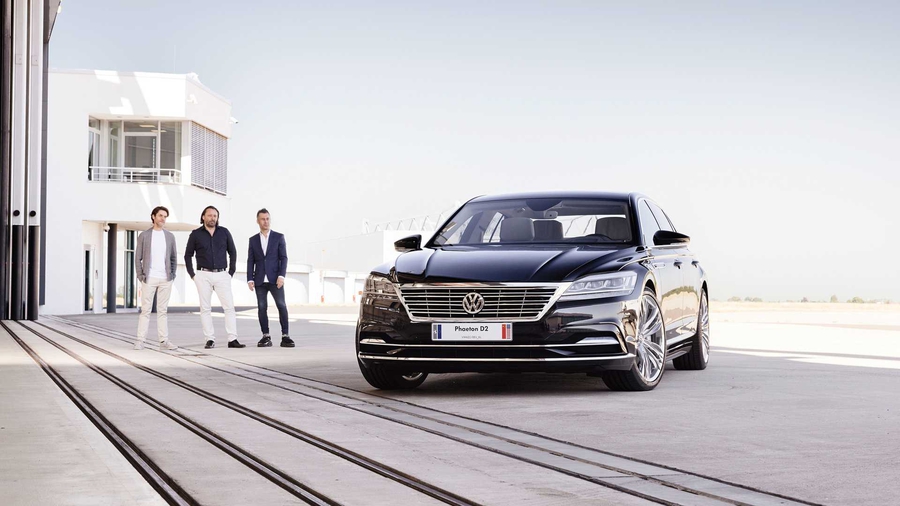 As for the Gläserne Manufaktur in Dresden, after the Phaeton, the company organized the production of an electric version of the Volkswagen Golf. And since 2021, the Volkswagen ID.3 electric hatchback has been produced there.
Source: Volkswagen