Toyota Camry, Nissan Altima, Chevrolet Malibu and Honda Accord failed safety tests under the new IIHS method, which is close to real conditions.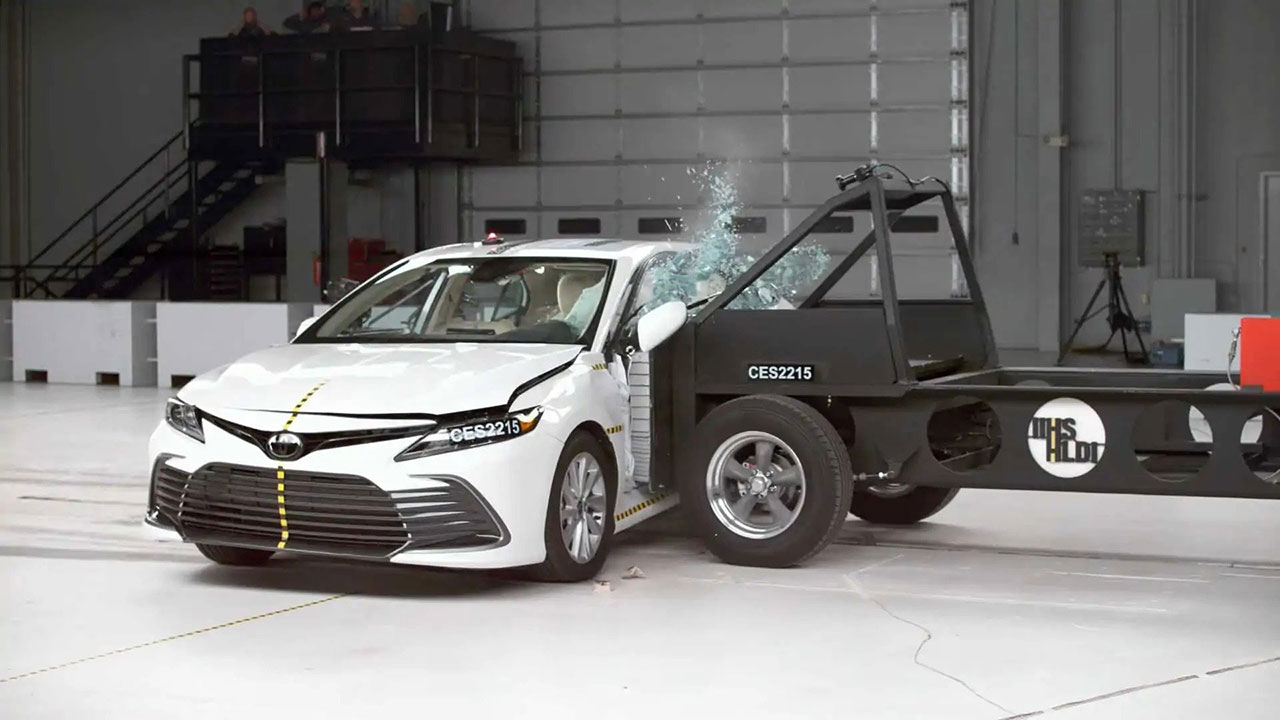 Recent studies have shown that many of the real-life side impacts, which still account for almost a quarter of car occupant deaths, are more serious than thought. Therefore, the IIHS has developed an updated side crash test.
The updated side crash test uses a heavier barrier moving at a higher speed.
The new barrier weighs 4,200 pounds (1,905 kg), close to the weight of today's midsize SUVs, and collides with the test vehicle at 37 mph (59.5 km/h). By comparison, a 3,300 lb (1,497 kg) barrier was previously used, which was traveling at 31 mph (49.9 km/h) at the time of impact with the vehicle.
The 2022 model year mid-size (US classification) vehicles included the Chevrolet Malibu, Subaru Outback, Nissan Altima, Volkswagen Jetta, Toyota Camry, Honda Accord and Hyundai Sonata are participating in a new series of safety tests.
Only the Subaru Outback received a "good" rating from the entire list. The Hyundai Sonata and Volkswagen Jetta, with slightly higher interior penetration, were rated "Acceptable".
Honda Accord, Toyota Camry, Nissan Altima and Chevrolet Malibu failed the test. In the last three models, in addition to the unacceptable degree of deformation of the central pillar, the heads of the mannequins of the driver or the rear passenger (in some cases both) slipped under the side curtain after the collision and hit the door panel.
It is noteworthy that all seven cars from the list previously received a "good" rating according to the old test methodology.
The Insurance Institute for Highway Safety (IIHS) is an independent, non-profit scientific and educational organization dedicated to reducing death, injury, and property damage from road traffic crashes. In 2012, the IIHS pioneered a 40 mph (64 km/h) small overlap (25% vehicle width) frontal crash test against a non-collapsible rounded barrier. Of the first 11 cars tested, only three received good or acceptable ratings, the rest failed.
Source: IIHS