Drivers spend an average of 2.5 times more time manipulating characters on touch screens than physical buttons.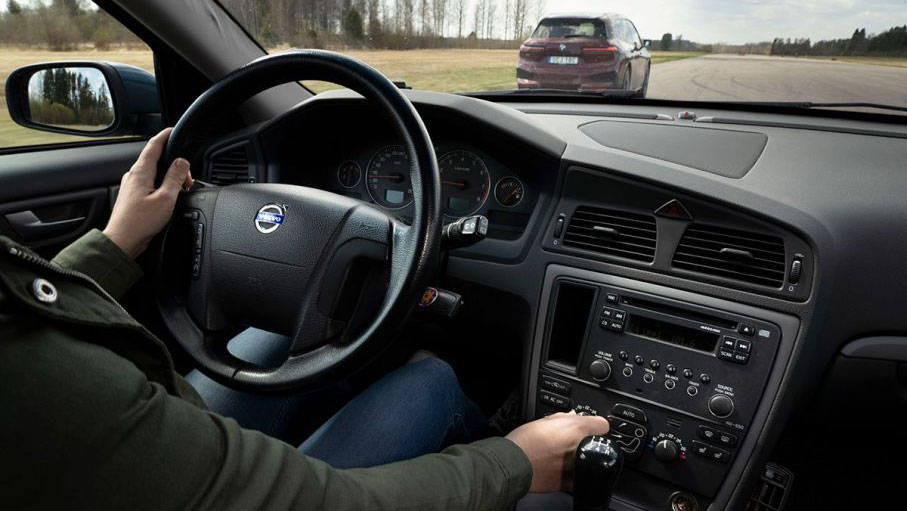 Swedish automotive magazine Vi Bilägare compared HMI (Human-Machine Interface) systems on twelve vehicles. Eleven of them are modern models from different manufacturers, another is a 17-year-old Volvo V70 with a scattering of buttons on the center console.
The researchers measured the time it took a driver to complete four simple tasks: turn on the heated seats, increase the cabin temperature by two degrees, turn on the heated windshield, find a specific radio station, and reset the navigation system. It is important that drivers have had time to get to know the cars and their infotainment systems before testing begins. The tests were carried out at a speed of 110 km/h (68 mph).
On the "old school" Volvo, the completion of all tasks took the drivers an average of 10 seconds, during which the car travels about 300 meters at this speed. Of the modern models, the Dacia Sandero and Volvo C40 showed the best results - 13.5 and 13.7 seconds, respectively. The touch screens of other machines proved to be less convenient. Especially in the MG Marvel R, the driver had to spend 44.9 seconds on all settings. During this time, the car drove 1.3 kilometers.
On average, modern car drivers spent 24.7 seconds completing tasks — nearly 2.5 times longer than a non-touchscreen car. Thus, the study proved that conventional buttons and switches allow the driver to quickly find the desired switch from memory, while the screens need to be distracted from the process of driving.
Test results
| Car | Time to perform four tasks, seconds | Score, 1 to 5 |
| --- | --- | --- |
| BMW iX | 30.4 | 4.0 |
| Dacia Sandero | 13.5 | 3.75 |
| Hyundai Ionic 5 | 26.7 | 3.5 |
| Mercedes GLB | 20.2 | 3.25 |
| MG Marvel R | 44.9 | 2.5 |
| Nissan Qashqai | 25.1 | 4.25 |
| Seat Leon | 29.3 | 3.25 |
| Subaru Outback | 19.4 | 4.0 |
| Tesla Model 3 | 23.5 | 3.75 |
| Volkswagen ID.3 | 25.7 | 2.25 |
| Volvo C40 | 13.7 | 3.5 |
| Volvo V70 (2005) | 10.0 | 4.5 |
Source: Vi Bilagare