After a long wait, the Kia EV9 has finally reached the North American market. However, when it reaches US-based dealerships in the fourth quarter of 2023, customers may be disappointed to find one brilliant feature missing: the swivel seats that allows the second-row passengers to rotate 180 degrees and face the third row.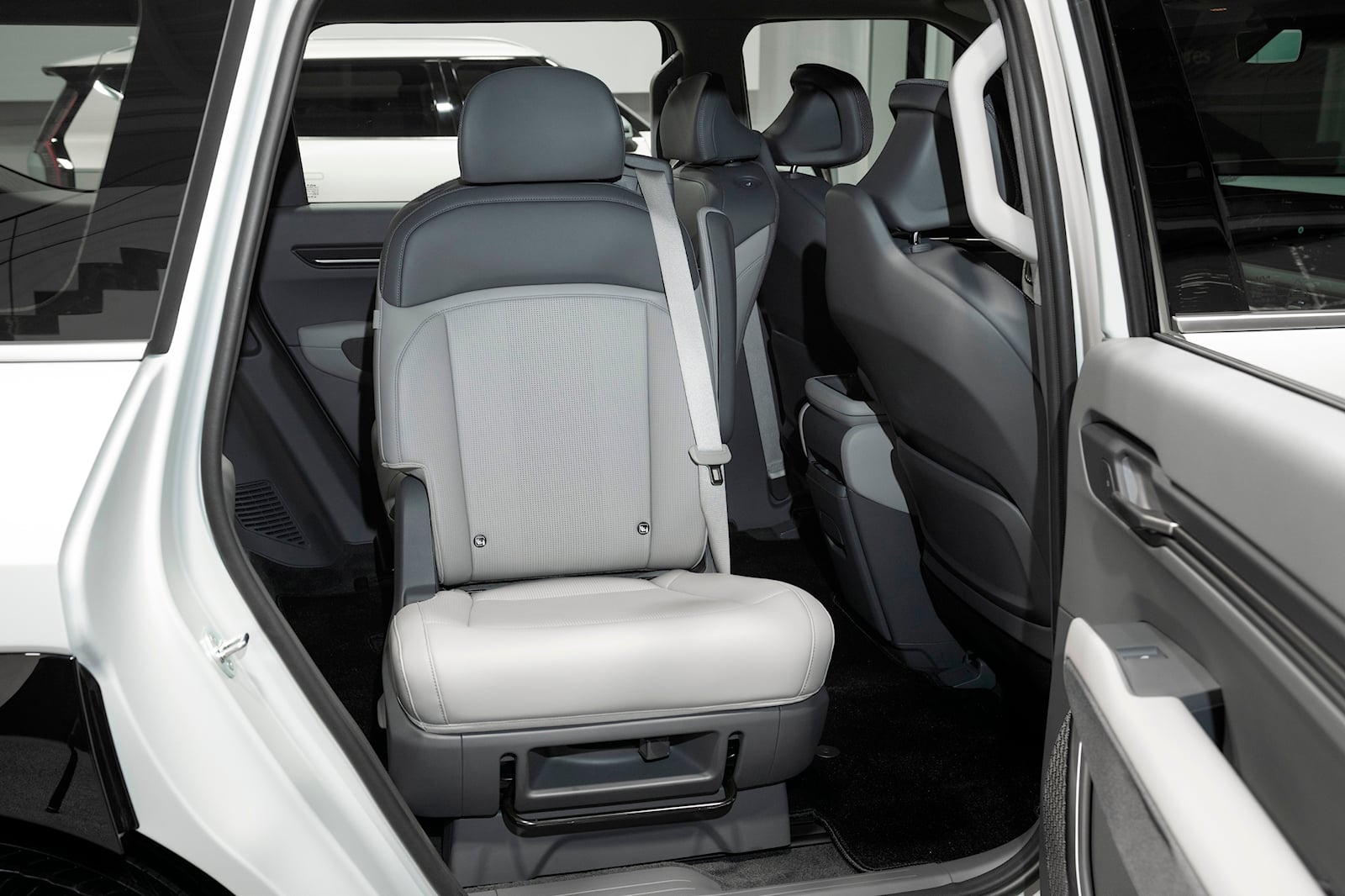 According to Kia, swivel seats do not comply with the Federal Motor Vehicle Safety Standards (FMVSS) set by the U.S. government. The company does not specify which standard is violated. But it appears to be FMVSS 207, which defines how seats are to be attached in a vehicle.
However, in the EV9 for other markets, this feature is only available in the vehicle's six-seat configuration, so buyers who prefer a seven-seat vehicle will not be deprived of this option.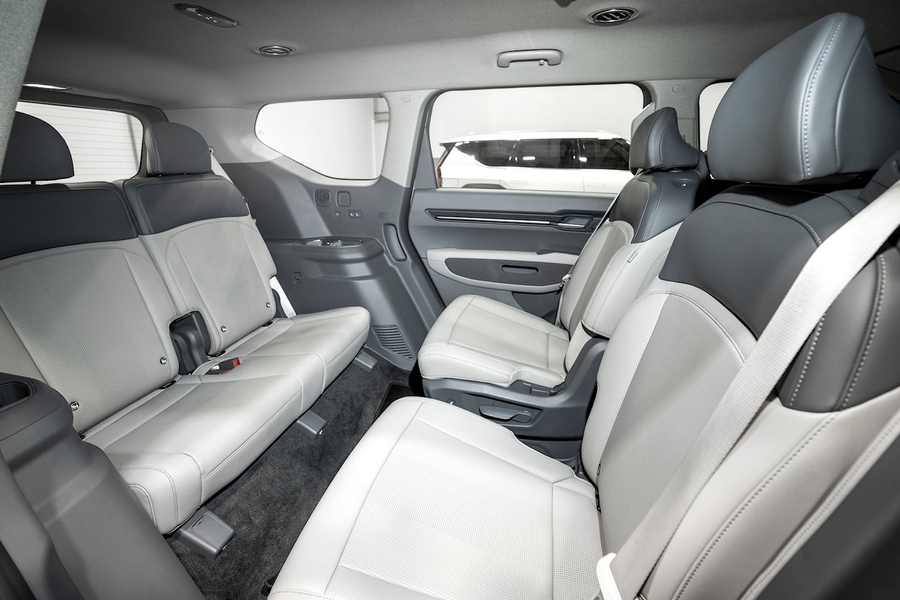 While this news is undoubtedly disappointing for many customers, there are still plenty of other luxurious features to look forward to in the US-spec EV9. Kia promises all passengers, even those in the third row, will benefit from lounge-style comfort levels. The second-row occupants will enjoy eight-way adjustable powered seats that are both heated and cooled. Meanwhile, those in the front and middle rows can take advantage of an optional "Relaxation Mode" with power-operated leg rests. Additionally, the third row has cupholders and charging points to keep mobile devices charged for long trips.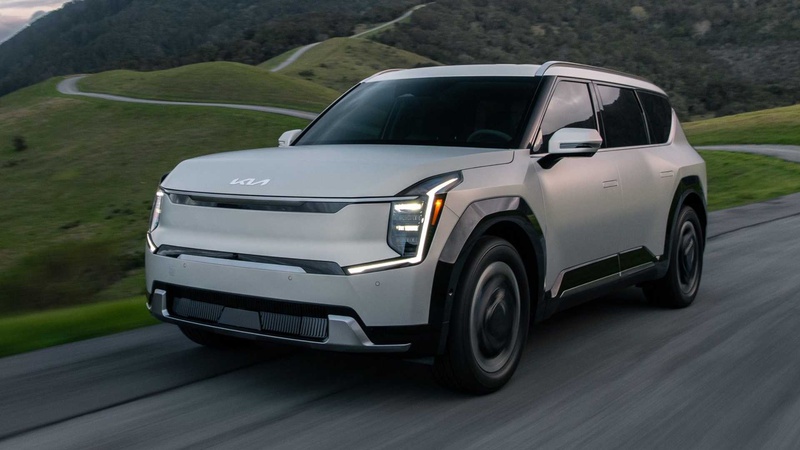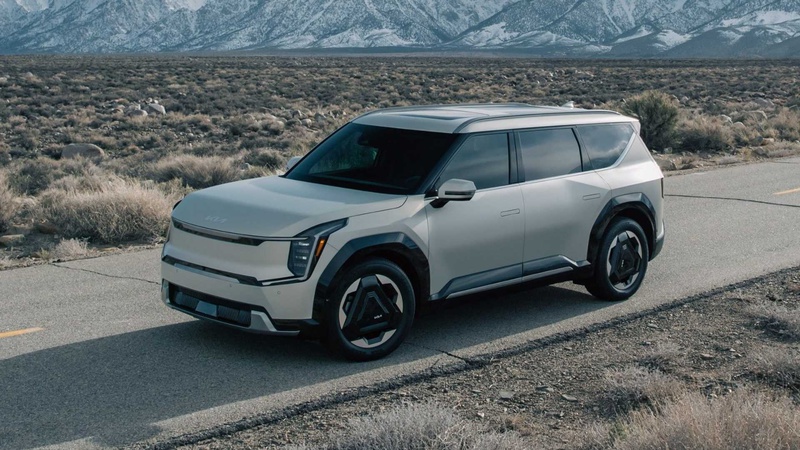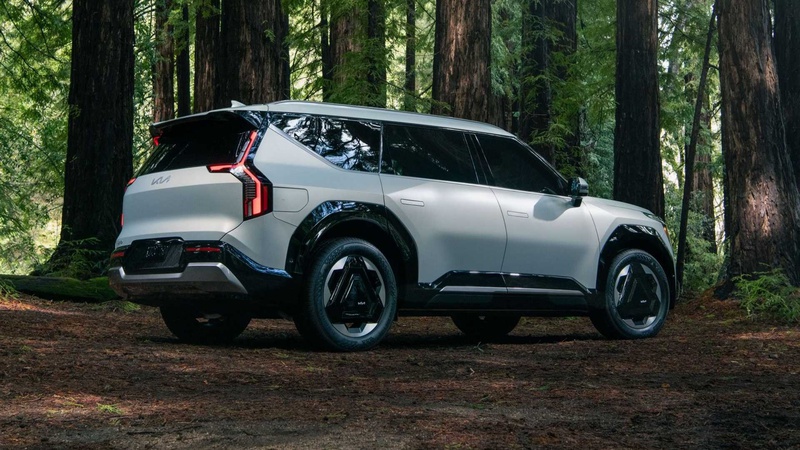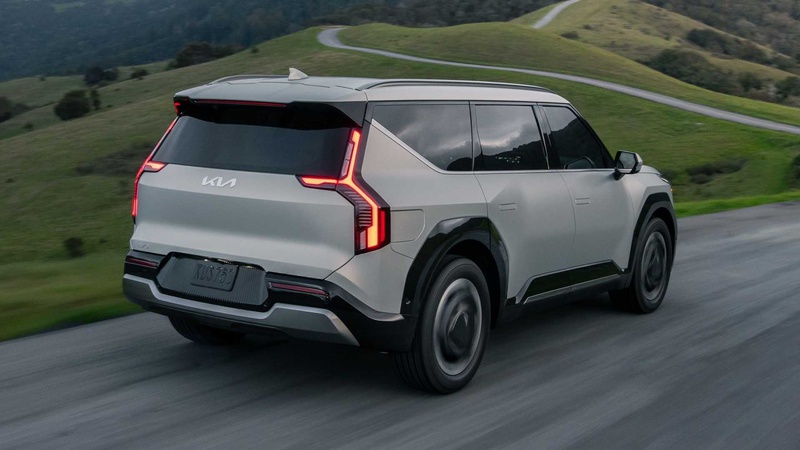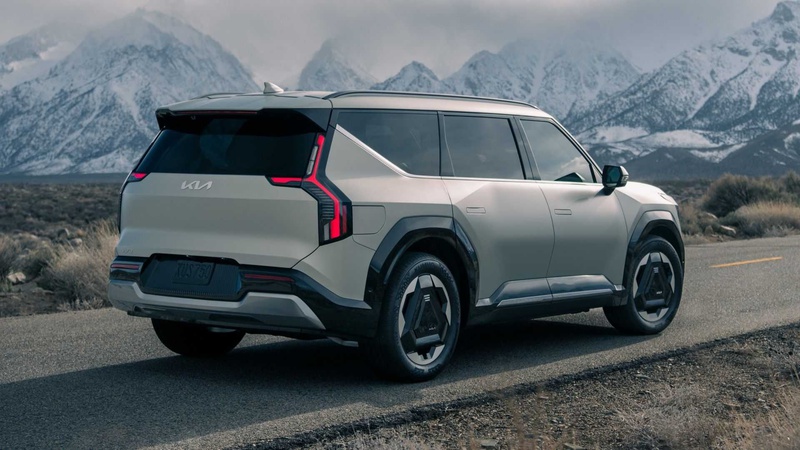 2024 Kia EV9 (US spec)
Although it's unfortunate that the swivel seats won't be available in the US, it's not the first time a feature has been excluded from a car due to regulatory issues. Automakers have battled for years to include adaptive headlights in US-spec cars, even though this technology has been available in other regions for some time.
Source: Carbuzz