Transports Metropolitans de Barcelona (TMB) has awarded Solaris the contract to supply the city with 36 hydrogen fuel cell buses for $23 million. These buses will be used in the city's public transport system.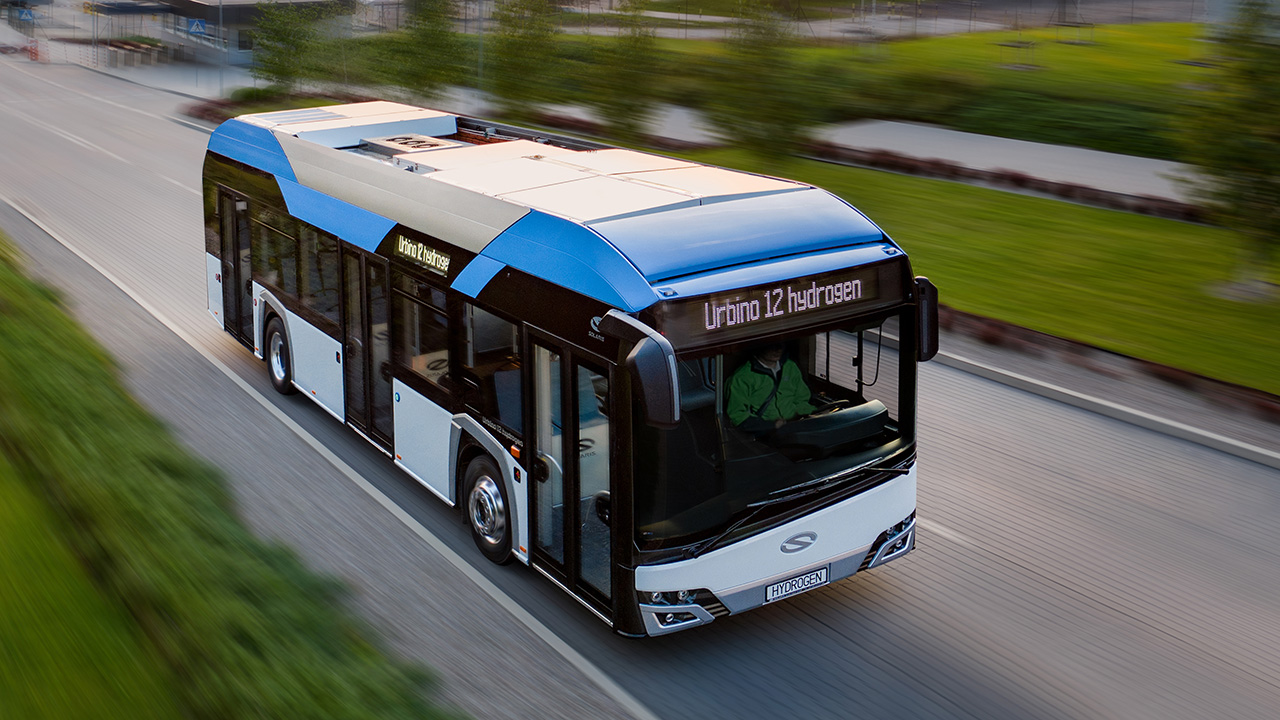 The purchase of 36 Solaris hydrogen buses for Barcelona was funded by the Ministry of Transport, Mobility and Urban Agenda as part of the Recovery, Transformation and Resilience Plan. The tender for hydrogen electric and battery electric buses was launched in July this year.
TMB says the new fuel cell buses are "standard hydrogen buses", which presumably means the Solaris Urbino 12 Hydrogen. The model has a fuel cell with 70 kW power and can carry up to 1,560 litres of hydrogen in its tanks, which enables a range of 350 kilometres. The hydrogen fuelled electric buses are also equipped with a "relatively small Solaris high-performance traction battery" that supports the fuel cell during times of peak power demand.
TMB has increased the percentage of zero-emission buses in its fleet to 25 percent by 2024. The public transport operator points out that this acquisition significantly increases the number of hydrogen vehicles in its fleet. There are currently eight in service on the X1 line, and TMB says the new order underscores its commitment to hydrogen fuel cell buses.
TMB sees itself as a pioneer in the use of hydrogen, with the first fuel cell bus set to enter public service in Spain in April 2022. The TMB and Iberdrola plant producing hydrogen for the buses was the first hydrogen plant for public use in Spain.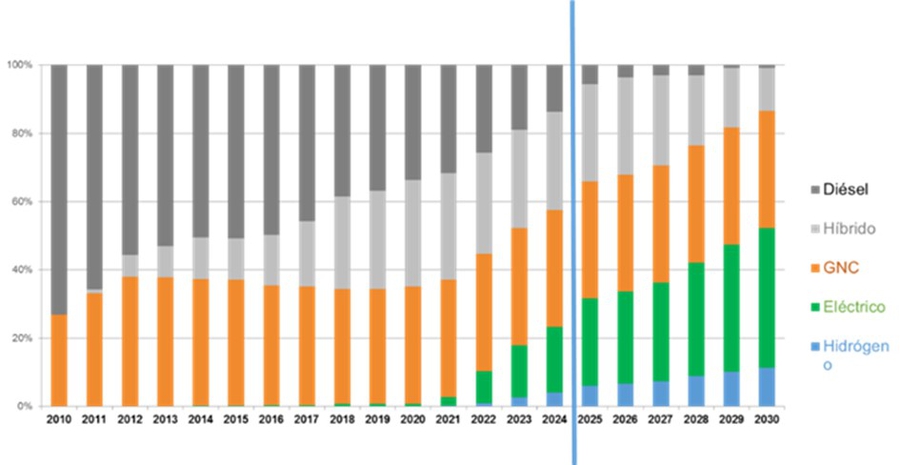 Hydrogen technology is not the only area in which the public transport operator is investing. In line with the TMB's Strategic Plan 2025, major investments have also been made in electric vehicles for its fleet. Between the end of this year and the beginning of 2024, a total of 88 electric night buses, consisting of 68 single and 20 articulated electric buses, will be put into service, representing an investment of around 50 million euros.
The new purchases mark investments that will reach almost 410 million euros in the purchase of net energy vehicles by 2026. According to the public transport operator, this will be the most important investment in the bus fleet in the history of TMB.